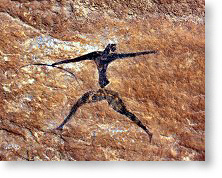 The lord of the lava lets down his guard near Olafsvik, and in the summer-night light the fishermen unload and leave. Every soul has a place on the docks, a home at the edge of the ness - the shelter of rock, the comfort of moss when the clouds come down.
The Arctic sea lies broody and bronze off the northern coast as a laser-like light nails a town in the fjord. At the Hotel Hofn, the bottle is passed, and spirits are generally high. No one speaks their dormant dread: the coming night.
I have access to the Lake of Lights where light is tenderly dismantled. I have access to the midnight sun. I see it now on your face. See it now on your face.
The boiling blue mud in the sulfuric hills shows a power base, and skeletal factories are keeping the citizens warm. But out in the wind and the rough, grey sand, my ancestors howl: warrior poems, fishing songs, family cries. A falcon dives for the luckless head of a ptarmigan. A farmer pleads with his son to take on the farm. And rock comes blasting from under the earth, a molten message of life. Another layer on another layer as the island grows.
An act of silence on the Lake of Lights: lightning gurgles into liquid. A splintered shadow from the midnight sun leaves a line on your face. I see it now on your face.
Hrapp the killer is gone from the farm; the doorway is clear, and blood from the grisly feuds is powder now, but out on Drangey the moan persists, an outlaw's final sound; on the rocky shore, the past appears like ocean spray. The glacial rivers run milky jade through the lava fields as convenience makes its pitch from across the sea. The door was open, so I stumbled in after being gone so long. I only wanted to touch your Icelandic face.

© Ragnar Kvaran 2003